Looking for a few tips to learn how to ride a horse?
Horseback riding is an outdoor activity that can be enjoyed at all skill levels. But if it's your first time in the saddle, it's helpful to know at least a little bit.
Check out our helpful ride guide ahead of your next horseback adventure with Banff Trail Riders. Be assured that our guides also provide an instruction overview at the start of every ride, as well as be happy to answer any questions that you may have during the ride.
The Basics of Western Style Riding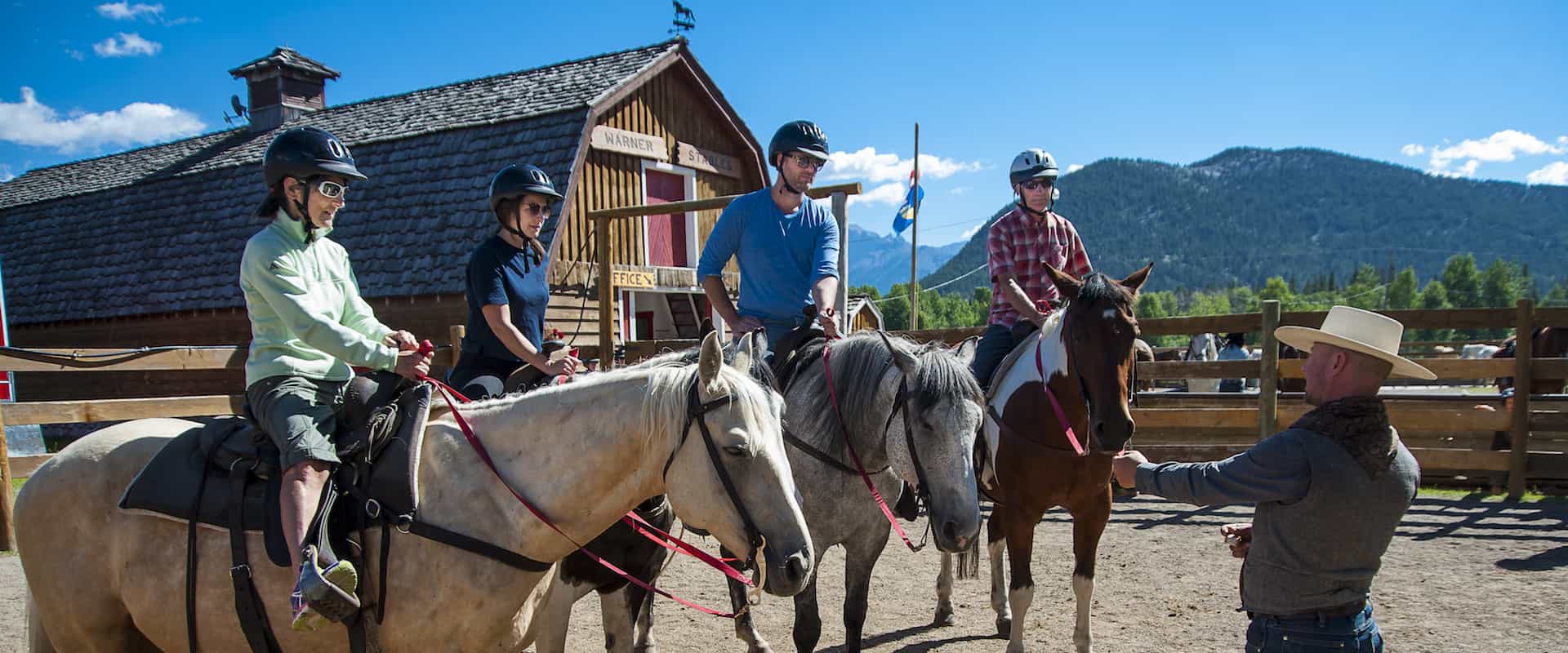 All of the rides with Banff Trail Riders use the Western Riding style, which is different to English Riding that some riders may be experienced in. The main differences are the saddle and use of neck reining, where riders will take both reins in one hand to direct the horse using very little pressure.
Don't worry, it's easy to pick up the basics and our cowboys will review all of this with you before your ride!