It's An Affordable Choice
Historically Canada has always been an affordable choice for US travellers, as the Canadian Dollar is typically worth slightly less than the U.S. Dollar.
As I write this, one American dollar equals one Canadian dollar and thirty four cents. That means — if you're spending U.S. dollars — you'll get 34% more for your money when you travel to Banff, Alberta.
That's more hotel nights, servings of poutine, adventure tours and more refreshing beers at the lodge at the end of the day. That's a pretty great deal for one of the most jaw-droppingly beautiful places in North America.
The Perfect Vacation Destination
As well as the great exchange rate, Canada has a lot of appeal as a vacation destination for Americans. It is close (no long flights) and very safe, clean and multicultural. The people are friendly and English speaking, it's easy to travel and book activities and when it comes to natural beauty the landscape speaks for itself.
Consider the fact that the US has nearly 10 times as many people as Canada does, but the land mass of the USA is smaller. This means that Canada consists of mostly vast areas of completely unspoiled wilderness. If you are looking to really get away from it all, you will find the fresh air and peace and quiet you seek within the mountains and forests of Canada.
Make Your Dollar Go Further on Horseback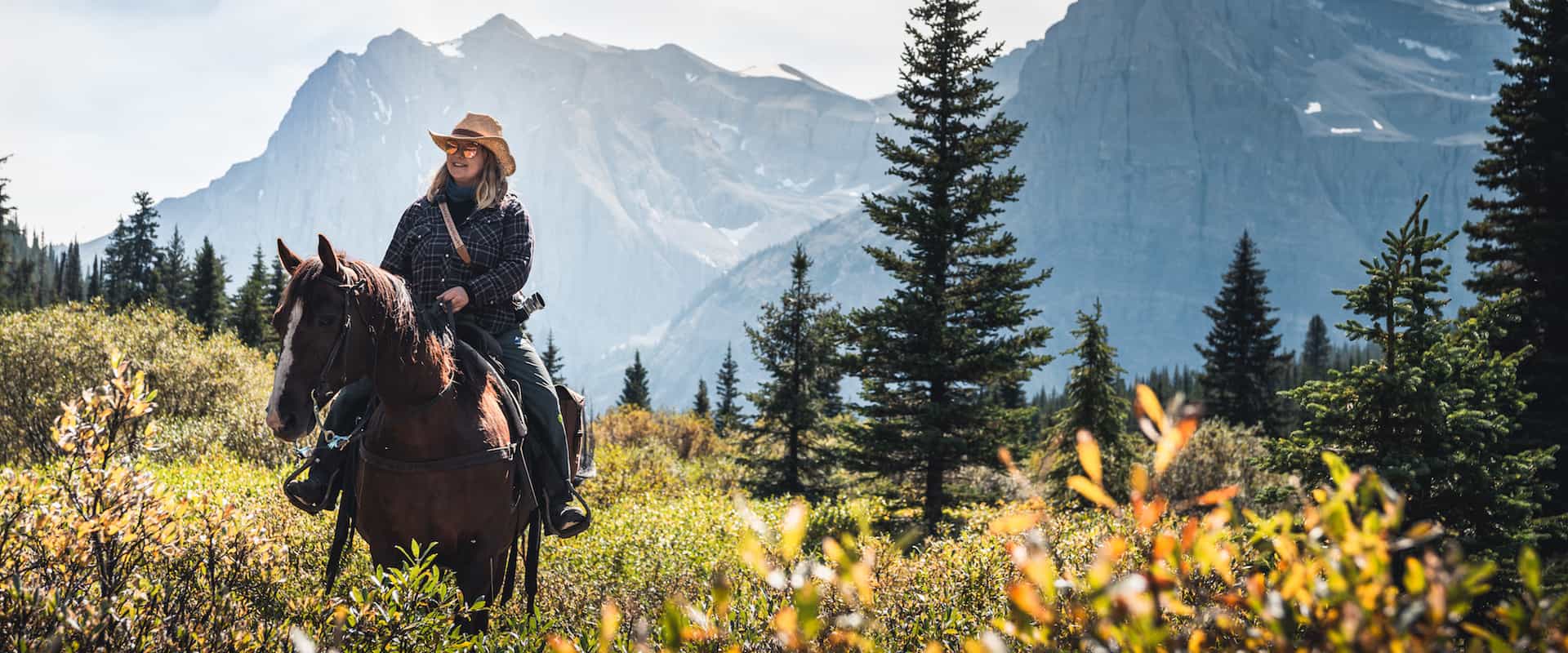 The best way to truly make the most of your money and get the ultimate Canadian travel experience is to go on a backcountry horseback riding trip.
Ride on horseback through the thick forests and alpine meadows, gaze at the craggy-peaked mountains dusted with snow, breathe the fresh air, enjoy a hearty authentic cowboy cookout and curl up in a cosy backcountry lodge.
Escape into the peaceful backcountry
There's something truly special about this experience – you can escape from the constant pinging of email notifications and find rejuvenation and solace in the Canadian woods. Also, the thrilling of riding on horseback and the bond you will forge with your horse make for an unforgettable experience.
Don't worry if you have never been on horseback before, you don't have to have any prior experience to go on a backcountry trip. Even if you are completely new to horseback riding, the staff will teach you everything you need to know and will guide you along the way.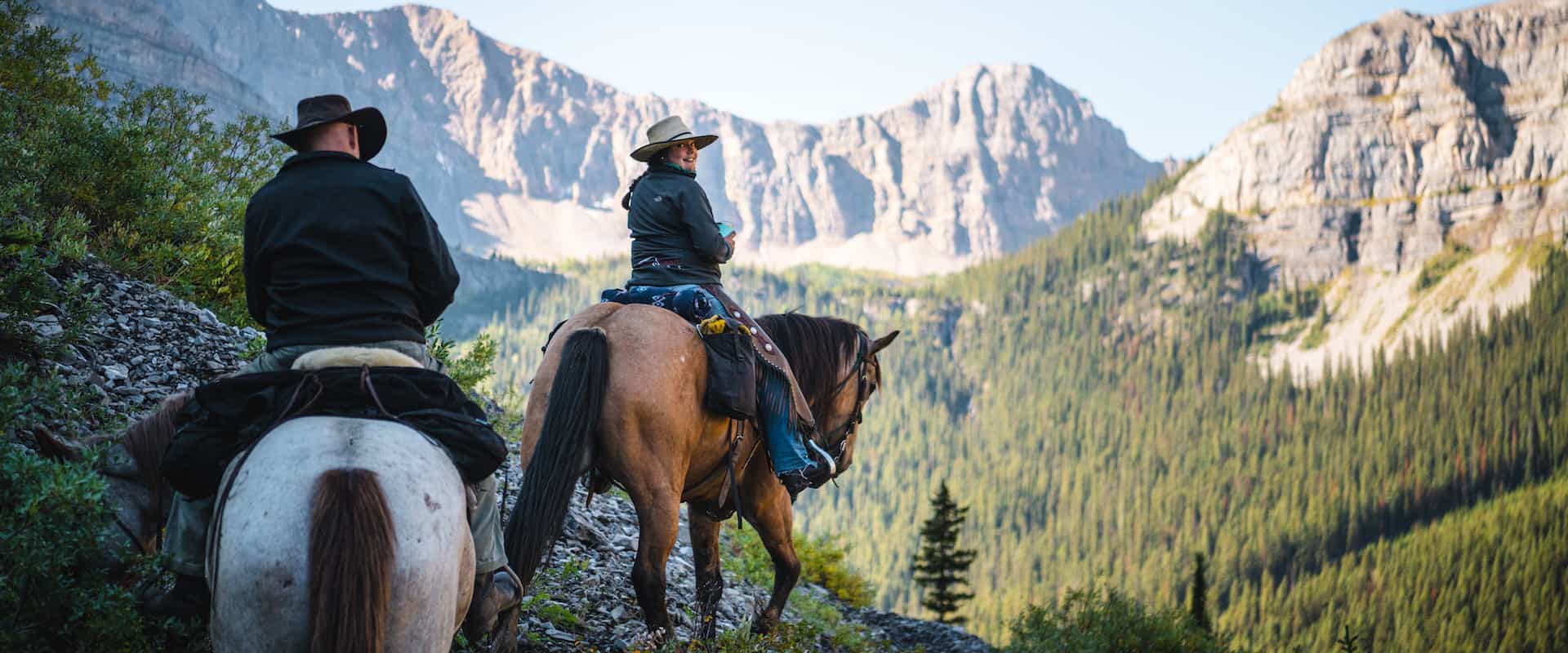 To find out more about how you can book a horseback riding adventure and get the most for your travel money in Canada, contact the team at Banff Trail Riders.
Like this article? Pin it! or share these tips for horseback riding in Banff National Park, with other travellers.