Photo Credit: A.V. Wakefield
What Makes Sundance Lodge the Perfect Ski Cabin:
Looking to rent your own ski cabin?
For those in search of an unique Canadian Rocky Mountain lodge experience, Banff Trail Riders gives you the option to rent out Sundance Lodge in winter as your own backcountry ski lodge cabin. With easy ski in or snowshoe access from Banff, hot showers and indoor washrooms make for a comfortable winter getaway.
Banff's Closest Backcountry Lodge
Set against the looming Sundance Mountain Range and surrounded by thick woods, Sundance Lodge feels remote and secluded despite being just 16 kilometres from the Town of Banff. With the 16 kilometre trail starting from the Cave and Basin Trailhead you can leave the car behind in Banff or choose to start from the Healy Creek Trailhead for a shorter 12 kilometre option. Accessible on fat bike, snowshoes or cross country skis, it's the perfect backcountry adventure for all ages.
Sleeps up to 26 Guests
Enjoy Sundance Lodge all to yourself! With eight guest bedrooms and a maximum capacity of 26 people, your extended family, closest friends or special group will have every guest room, lounge, and all amenities exclusively. The eight bedrooms are all located on the second level with a variety of bedding configurations to suit the whole group.
Rent your own ski cabin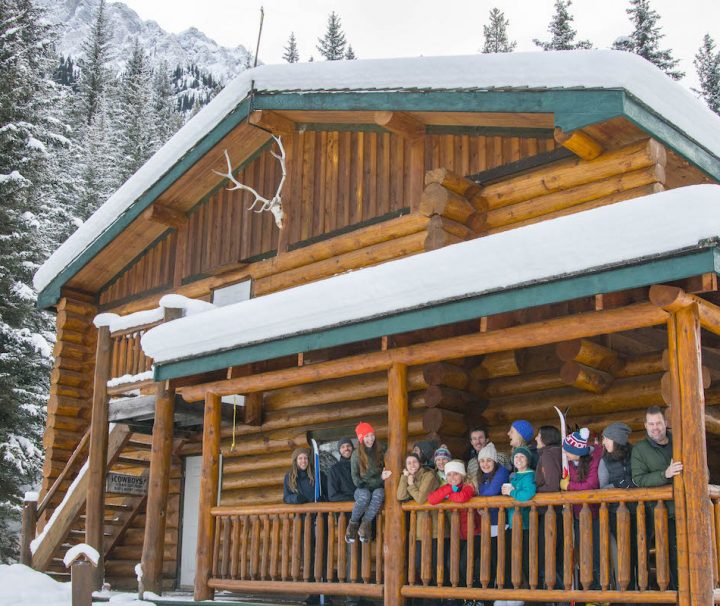 Escape to the great outdoors with Banff's premier log cabin guest house. Sundance Lodge offers backcountry comfort and complete privacy
Thurs, Fri, Sat (2N min), Sun
Old West History
It's warm, cozy and just the right amount of rustic. But what really makes the Sundance Lodge a special place to stay is the quintessential Old West history that surrounds this place. The 10-room log cabin was built in 1991 and sits near the original Ten-Mile Cabin, constructed in 1923, that was used as a rest shelter for trail riders heading to Mount Assiniboine.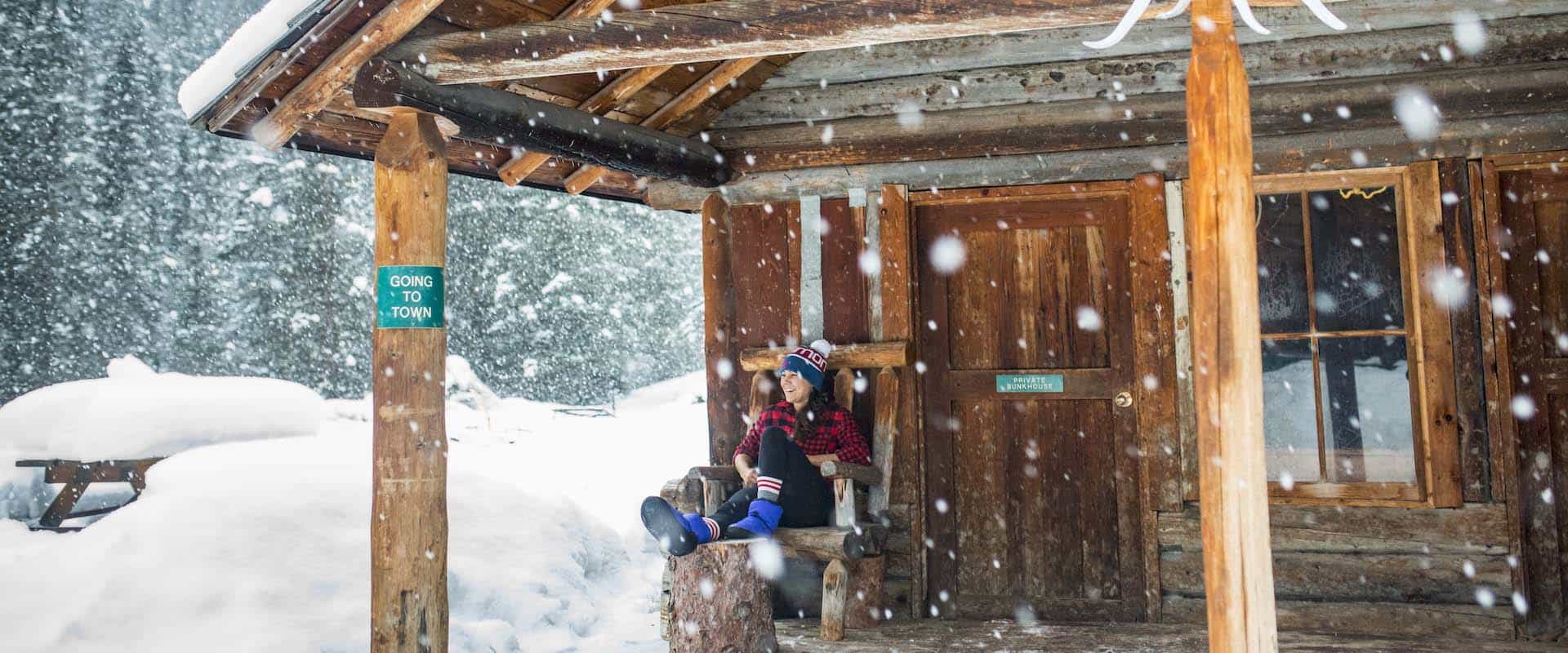 Backcountry Comfort
Watch for wildlife on the porch or settle into a comfortable chair near the crackling fireplace and kick up your feet. You'll know when it's getting close to supper time: the smell of baking bread or sizzling steak wafts through the entire lodge. Plus, there's no better reward from a day of outdoor activities than a hot shower.