With more than a dozen different vacation packages and day rides available, Banff Trail Riders has a trip for every type of rider.
If you want to explore the backcountry in comfort…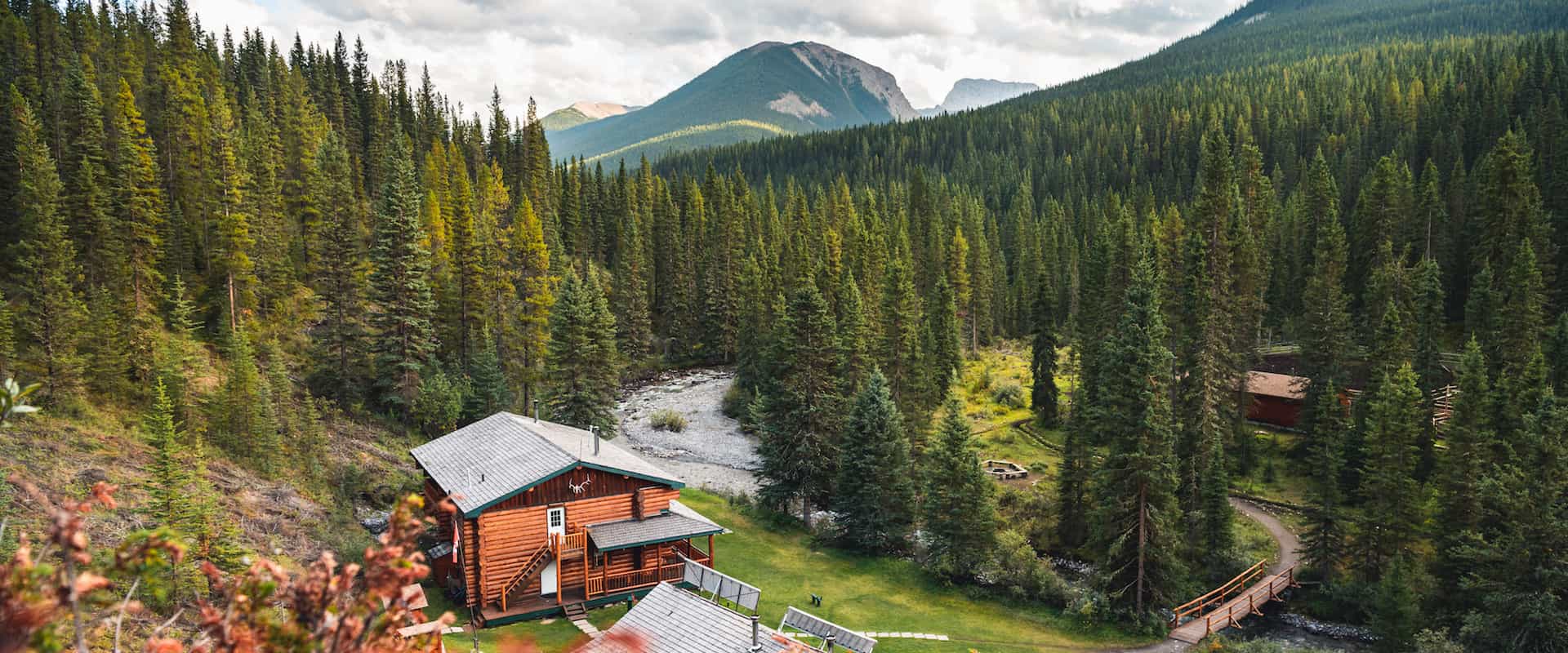 Consider a Multi-Day Lodge Vacation
You get to travel on horseback along a historic pack trail that winds through the craggy Sundance Range, venturing to places most Banff visitors never get to see. At the end of each vista-filled day, you can unwind at a comfortable backcountry lodge.
Trip duration: 1-5 nights, depending on the package
Lodge Vacations are perfect for:
Those with at least basic horseback riding experience
People who love the outdoors – but want to spend evenings in rustic comfort
"The views were spectacular as we went up the mountains, through forestry where we were the only 3 people for miles around".
If you want a true wilderness adventure…
Have a look at our Wilderness Tenting Trips
These expeditions take you deep into the backcountry, where you'll stay at well-equipped campsites featuring an on-site cook and other basic facilities. That way you can experience Banff National Park like a pioneer – without having to "rough it."
Trip duration: 2-5 nights, depending on the package
Wilderness Tenting Trips are perfect for:
Experienced riders who enjoy technical terrain
Travellers who want to connect with the outdoors
If you want to go riding just for a few hours…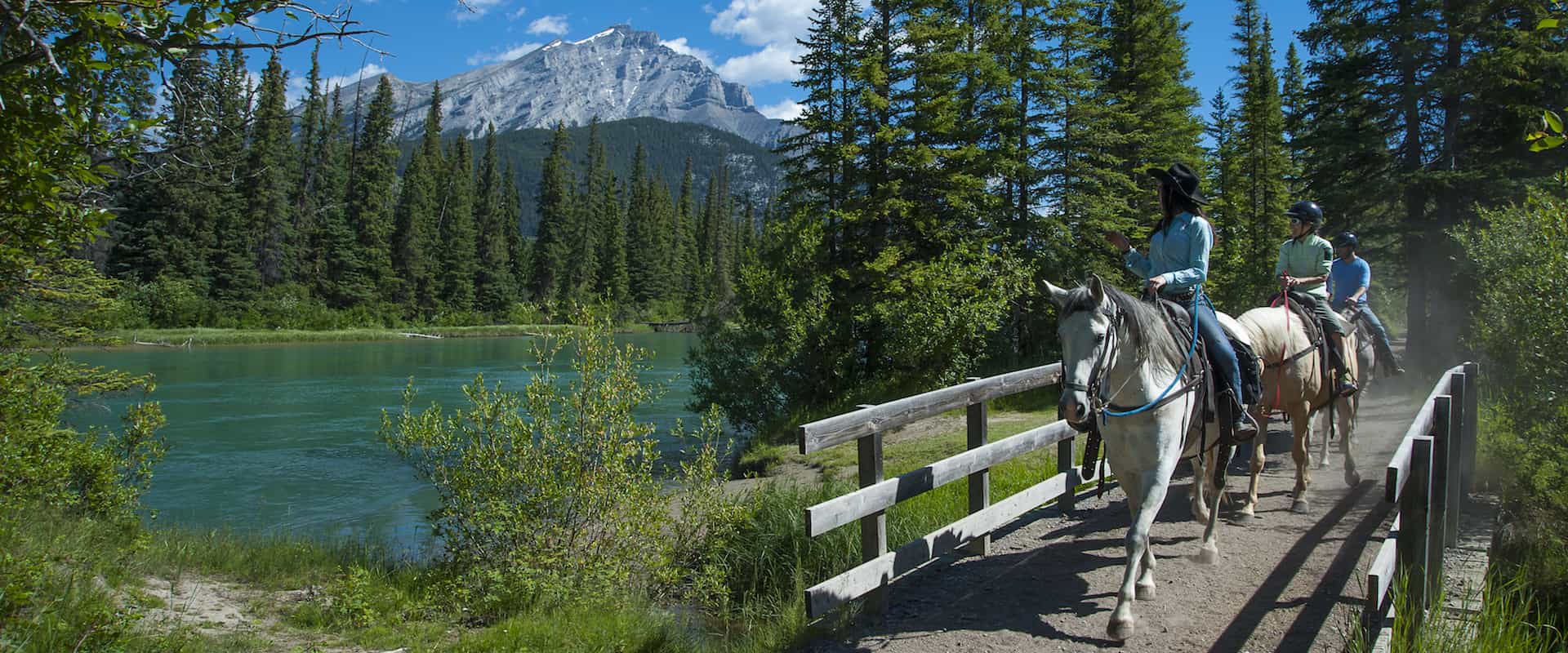 Then check out our Hourly Rides
From a covered wagon trip that ends with a steak cookout to a half-day journey climbing Sulphur Mountain, Banff Trail Riders has lots of different tours to choose from.
Trip duration: 1-3 hours, depending on the trip
Hourly Rides are perfect for:
Young children, families or anyone who wants to try horseback riding
Travellers who would rather ride in a wagon than on horseback